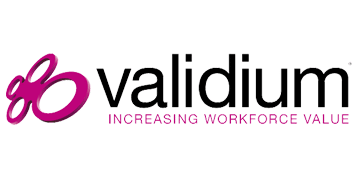 PROFESSIONAL PRIVATE PSYCHOLOGISTS IN NEWCASTLE
We are a clinic of private psychologists near Newcastle with locations in Durham and across Tyne & Wear. We help people to find the best therapist for their specific needs, supporting them with online and face-to-face talking therapies to help people to find a way forward with emotional and psychological difficulties.
We have clinical psychologists, counsellors and CBT therapists offering prompt, accessible and excellent quality evidence-based talking therapy services to adults and children.
Our psychologists are all members of the British Psychological Society. They are also registered with the Health & Care Professions Council (HCPC), an independent, UK-wide regulatory body responsible for setting and maintaining standards in care.
We have a positive, forward-looking approach to therapy, keeping up to date with the latest developments in psychological practice. Our principles of practice emphasise mutual trust, respect, confidentiality and compassion.
We have a full team of Clinical Psychologists, Counselling Psychologists, CBT Therapists and Psychotherapists offering a broad range of evidence-based psychological solutions to help adults, adolescents and children. Below is a selection of our Clinical Psychologists.
LEARN MORE ABOUT HOW WE CAN HELP
We welcome direct self-referrals and referrals from GP's, psychiatrists and other health professionals
OUR CLINICS ARE ACROSS THE NORTH EAST OF ENGLAND
Anonymous, Newcastle
Please can you pass on my thanks to Dr Davison as he was superb in helping me reflect on and manage my mental health and I would highly recommend him for his bespoke, careful and detailed management.
Anonymous, Online
I just wanted to say the service you offered was amazing.
The office staff couldn't have been more helpful and were always happy to help. They responded quickly and the person I initially spoke to put me at ease straight away and was wonderful. Any problems were always dealt with quickly.
Ellen was amazing and I cannot thank her enough.
Thank you for all of your help and I would always recommend you
Anonymous, Tynemouth
I strongly believe that the therapy has benefited my everyday life. I have had a dog phobia since childhood, which has prevented me from being around any dog. Since the therapy, I can now confidently visit my sister and friend's house (who have dogs) and not worry about being in the company of their dogs. In fact, I look forward to seeing the dogs. I can also walk down a street or an open area without extreme anxiety or being on the lookout for dogs. I would highly recommend my psychologist and the office has been very helpful and approachable.
Susan, North Shields
Matilda has always been highly professional, easy to engage and work with. She has supported and encouraged me throughout a sometimes difficult and challenging journey and enabled me to move away from my comfort zone, towards a better quality of life/being. I thank her and highly recommend her as a Clinical Psychologist and Therapist.
Jonny, Newcastle
I've been doing really well since our sessions, if you remember our sessions then you'll appreciate how much of a big step it was when I went down to London on the train a few months ago, for a week. I wouldn't have managed this without the help you gave me and I'm sure I'll do more travelling in the future. I loved our sessions and couldn't thank you more.
Phil, Tynemouth
I would like to say that throughout my treatment I found Matilda to be a highly competent, compassionate, professional who in my opinion give me my life back, and for that I will be forever grateful.
Michelle, Houghton-le-Spring
I would like to thank your team for their professionalism and kindness whilst I recently attended your clinic. Tammy, you have taken me through one of the most difficult times of my life. I am a strong individual normally, but the physical and mental issues I have endured over the past year and a half nearly beat me. I can not thank you enough, I know I still have challenges ahead but I look forward to dealing with them head on with perspective, honesty and kindness.
Get in touch
If you are looking for therapy or from an organisation wishing to contact us about working with us we welcome you to get in touch.